Just as each and every aquarium is unique, so, too, are the rooms the aquarium goes into. Each place has unique elements, character, and flavour, which can make an aquarium either blend and flow with the rest of the room, or jar and stand out. The goal of proper aquarium design is to match the elements of the room with the aquarium, such that the aquarium can become a focal point or accent, as needed, without clashing with the remainder of the room. An aquarium should add to the overall decor, not detract from it.
Batfish Aquatics strives to match the needs of clients with the aquarium, bringing a balance between budget and aesthetics. We work with several teams of area carpenters to create custom designed, furniture-grade cabinetry around the aquarium to suit your room decor, or you may choose from high quality, standard available wood finishes. Whether it's a permanent, integrated unit, or a free-standing cabinet, Batfish Aquatics will do it!
Of course, no part of the aquarium set-up is as important as the aquarium itself. Batfish Aquatics will work with you or your contractor to make a custom glass aquarium in the dimensions you require. Please e-mail us at Service@BatfishAquatics.com for specifics and a quote. Additionally, we are happy to work with you to pick a standard aquarium and cabinetry to best suit your room, furniture, and aquarium choices. This is generally a far less expensive choice, and the benefits of a custom aquarium are often outweighed by the savings of a standard aquarium.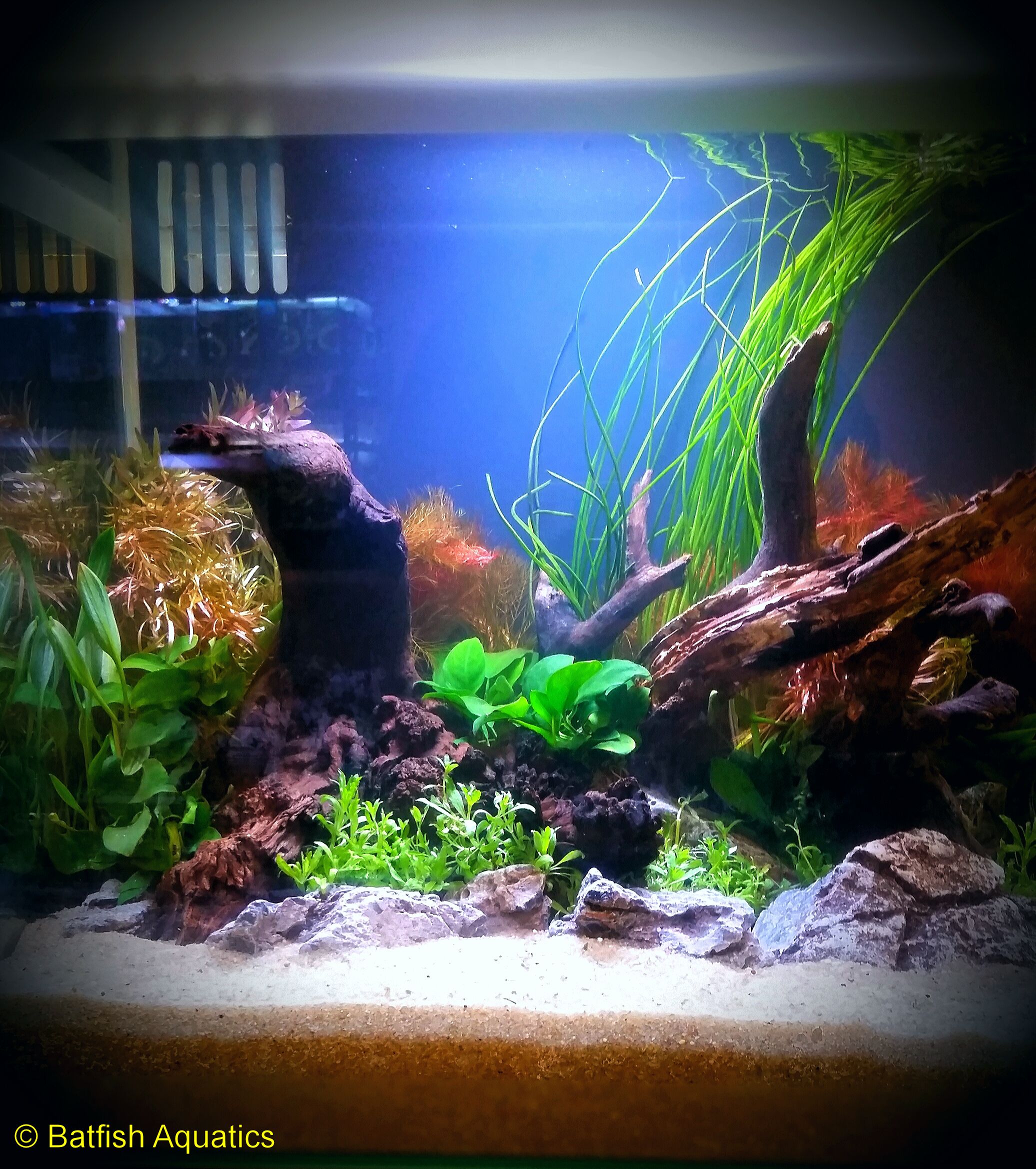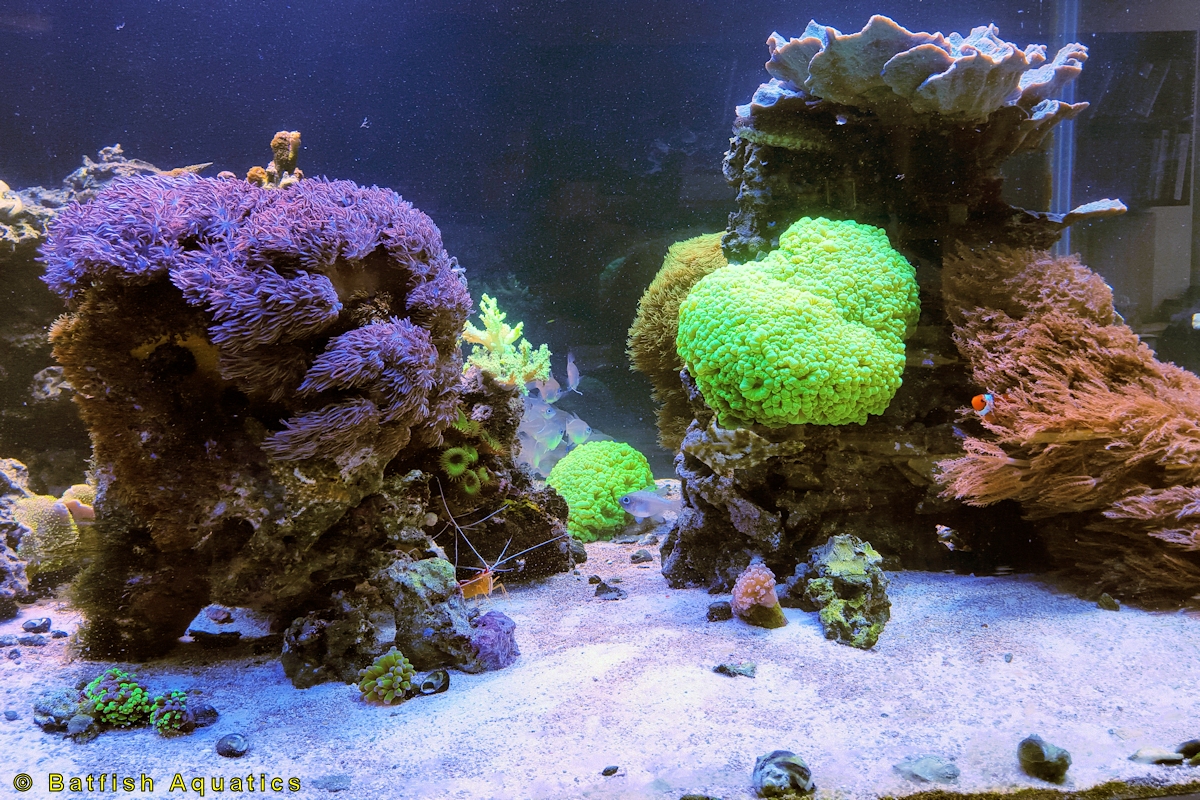 Batfish Aquatics has been recognised as the leader in custom aquarium layouts and designs, with many of our tanks earning recognition and awards. The creation of an aquarium's internal layout is called "aquascaping," and we are happy to create and provide a beautiful aquascape for you. We specialise in enduring aquascapes that will continue as part of the aquarium, using either live or artificial components. We can create a beautiful custom reef aquarium, a heavily planted tank, or just help you figure out how to best position the castle and burping clam. Give us your vision, and we will make it happen, whether it is a rocky shoal, a beautiful reef with vibrant corals and clownfish, like Nemo, or a heavily planted aquarium. We specialise in natural planted aquariums.
Batfish Aquatics will plan your complete aquarium installation. As well as traditional free-standing aquariums, we are able to create in-wall aquarium installations, custom furniture cabinetry and canopies, and more. These unique installations can make use of even small spaces, giving you an incredibly beautiful aquarium without loss of useful room. Such installations are great for waiting rooms, offices, and restaurants; many clients use an in-wall aquarium as a small window between an office and waiting area!

Additionally, our team of talented carpenters and contractors can build you a furniture grade aquarium support, book-case, stand, or cabinet, designed to last a lifetime. Complimenting the room, these features add incredible beauty to your office or home.